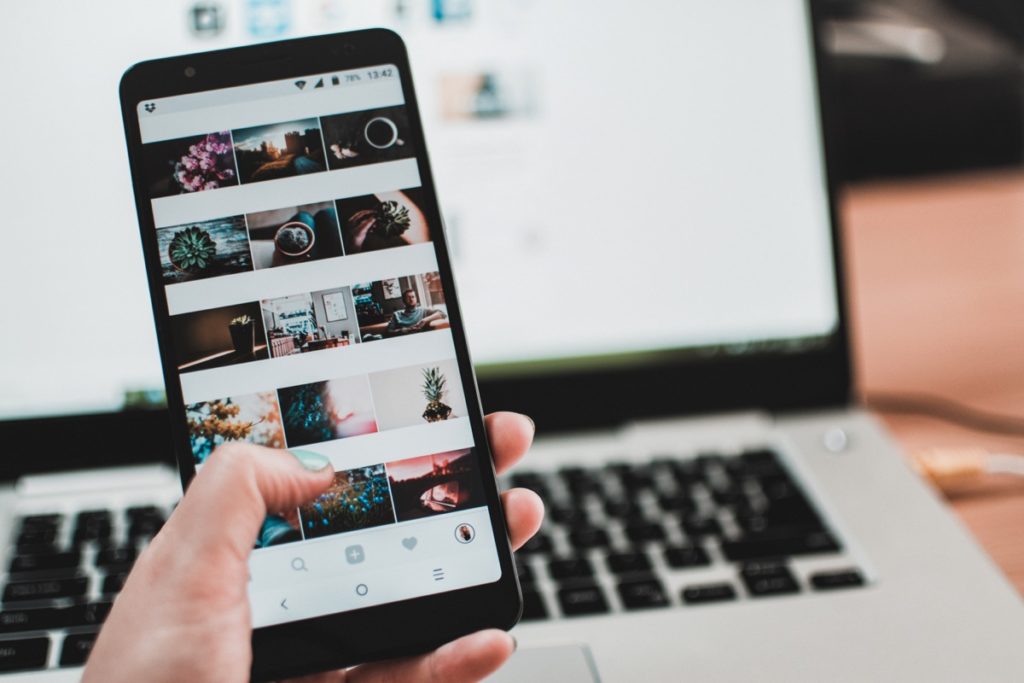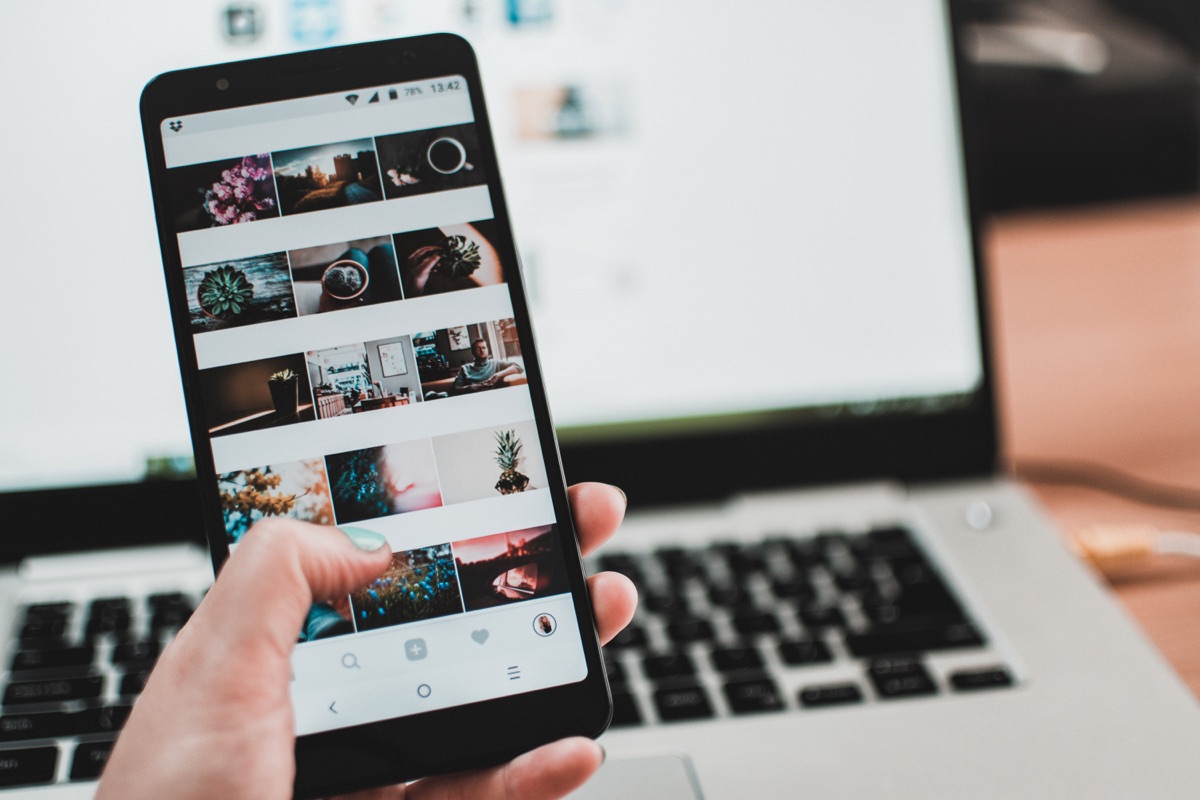 In this new age of social media influence, it's good practice to connect your website with your social media platforms. And if your Instagram feed is related to your website content, you'll definitely want to link the two. Instagram is a simple marketing tool that's completely free of charge. Whether you sell products, services, or are an influencer, you definitely need a well-curated Instagram feed embedded on your site.
Automatically Publish Instagram Media to WordPress
Intagrate is the best WordPress Instagram plugin for posting Instagram media to WordPress.
Can you embed an Instagram feed?
Yes. It's 100% possible to embed an Instagram feed into any website, as long as you have the login information for the Instagram account. This is perfect for digital content developers as it eases the process of syncing content.
Why you should embed an Instagram Feed
Five percent of people on Instagram take action after they are inspired by a post – whether its shopping, donating, buying, sharing, or visiting a website. Why not use that conversion rate to your advantage?
Using your website to drive traffic to your social media platforms will increase your social media influence, especially with photo-sharing platforms. The Instagram algorithm can be tricky, particularly for small businesses and extremely niche brands, but if you have a working website, you can easily get the profile visits and likes you need.
When you embed your Instagram feed on your site, it builds a rapport of trust with your readers, because it gives your brand credibility and authenticity. Your readers will see your consistent and strong social media presence and feel more connected to you. And the added advantage of having potential sponsors and/or partners seeing your curated feed will only add revenue streams for your brand.
The visual appeal of an Instagram feed does wonders for your site's aesthetics, especially a well-curated feed. You can simply draw from an image and get amazing web content.
Embedding your Instagram feed also provides customers with an updated portfolio page. It's a great way to showcase your services or lifestyle brand.
Another advantage of embedding your Instagram feed is the testimonials for your brand in the form of Instagram comments. It's a manageable way to build trust with your clients and to maintain a regular stream of unofficial testimonials. This helps keep your website clutter-free.
How to embed an Instagram feed on my website
It is quite easy to embed an Instagram feed on any website these days, and there are many ways to do it. The most popular option is to use widgets and plugins, making the process seamless and simple. The plugins also update your embedded feed on your site every time you add a new Instagram post.
How to embed an Instagram feed on WordPress
WordPress has a built-in plugin that allows for the seamless incorporation of your Instagram feed onto your website. The Intagrate Lite Plugin not only embeds your feed, but it has great features that give you the ability to create WordPress posts from your Instagram photos in both images and videos.
In order to use this incredible plugin, you need to:
Log in to your WordPress account
Go to your site and click on the Dashboard
From there, hover over the Plugins item and select Add New
Search for Intagrate Lite from the search bar
Click Install and then Activate
Once it is active, go to the Settings
You will get a prompt to Log in to your Instagram account
Once logged in, Authorize the plugin to access your feed
Once you see images from your Instagram feed appear in the gallery, you will see the settings option beneath the gallery
Personalize your display settings for an optimal display of your feed
Once you have customized your display, click on Update Options to save
Afterward, you can use an Instagram post to create a website post and many other features. You can also buy the Pro version of the plugin to get a ton of other amazing features. You can read more about the plugin before you buy it.
How do I embed an Instagram feed in HTML?
If you do not want to use a plugin, you can embed an Instagram post onto your website using HTML code. This works on a post-by-post basis, so you will not see the full feed. However, the post will display post interactions and your profile handle so you can own your Instagram media. This is a good option for promotional, sponsored, and or partnered posts since you will have already posted on your Instagram.
In order to embed a post on your website, you need to:
Log in to your Instagram account using any web browser, not the app
Go to your profile and select the post you want to embed
Click on the three dots on the upper right corner of the post
Select on the Embed option on the drop-down menu
Copy the embed code
Log into your site as an admin
Copy the code on the post or page you want it to appear in
Voila! The post will appear on your website
This should be a pretty straight forward process, but it can get very technical in terms of the programming code, so be sure to read more on it if you don't have much experience with this.
How to embed Instagram feed on Squarespace
Squarespace is an amazing web hosting service because it has amazing features. You definitely pay for quality when hosting with Squarespace. There are hundreds of professional templates from which to choose; you merely need to drag and drop.
In order to embed your Instagram feed on SquareSpace, you will need the Instagram blocks feature. It helps you display your images and/or videos without manually adding them with gallery blocks or gallery pages.
First, you have to Edit a page or a post where you want your Instagram feed to appear
Click an insert point and select Instagram from the menu
Once in the block editor, select the Account tab
Add an Instagram account and follow through the authorization steps
Select the number of items you want to display
Go to the Design tab and Choose a Design
Customize your display settings
Finally, click Apply to save the changes
And just like that, you've embedded your feed on your Squarespace site. The Instagram Blocks feature will automatically sync your feed with your site every time you update your Instagram.
How to embed Instagram feed on Weebly
Weebly is quite a popular web hosting platform. It has great features and is really easy to use. If you host your site on Weebly, these are the simple steps you need to follow in order to embed your Instagram feed onto your website.
Find a widget or tool that works well for you. We can suggest SnapWidget or Elfsight.
Choose the format of feed you want to add.
Specify your basic settings
Connect your Instagram account
Choose a background color for your display
Customize your widget
Preview the display settings to see if you'd like to change anything
Click on Get Widget and copy the code you get
Go to your Weebly editor and drag and drop your embed code element wherever on your site you'd like the feed to show up.
 Paste the code given to you by the widget in your embed code element.
 Finally, publish your site.
How to embed Instagram feed on WordPress.org
WordPress.org has a couple of great Instagram plugins you can use to embed your Instagram feed. With both Spotlight Social Media Feeds and EmbedSocial, you have an easy and simple way to integrate not just your Instagram feed, but any other social media profile you want. Spotlight also has a feature-rich premium version of their Instagram feeds plugin.
They offer amazing ways to display posts, reviews, and comments, regardless of which hosting service you have. You can even display multiple Instagram accounts on your site either in the same feed or different feeds as suitable to your site aesthetics. They are customizable, mobile responsive, and have multiple display options. You can download these plugins in one of two ways:
Option one:
Log in to your website as an administrator either through your web hosting site or your cPanel.
Go to WordPress and find your dashboard
Hover over Plugins and select add new
Search for either Spotlight Social Media Feeds or Embed Social
Install the one you want and activate it
Once activated, go to the plugin's settings and authorize access to your Instagram
Customize your display feed
Option two is simply:
Download your selected plugin
Upload the files to your web server in the /wp-content/plugins/ directory
Activate the plugin in your plugins directory
Authorize access to your Instagram and customize your display
How to embed Instagram feed grid website
With SnapWidget, you can embed an Instagram feed as a grid on your website. Not only is the process seamless, but there is both a pro and free option that give you great features. Of course, if you buy the pro version, you get better features.
SnapWidget displays all your social media platforms on your website, including Instagram. You can embed your Instagram feed as a grid using HTML, and on WordPress, Shopify, Wix, and Blogger. Its easy to use, four-click-add-on is trusted by hundreds of thousands of users.
Its many benefits include:
Multiple social media platform integration
Seamless process
Great automation
Affordable, including a free version
Great support and customer relations.
They have several in-depth tutorials, which will make it much easier for you to embed your Instagram feed grid on your web site. These tutorials are specific to each web hosting platform and have been arranged for ease of access.
Tips for embedding an Instagram feed and photo
When you embed a photo on Instagram, there are a few things to keep in mind to help you customize your posts stylistically.
When you copy the embed code from an Instagram picture, you can remove the caption. Underneath the link is a checkbox labelled "Include Caption." Before you copy the link, uncheck this box. This way, only your photo will be included in your website's post.
If you simply add your embed code to a post, your Instagram photo will automatically snap to either side of the text box. If you would like to center justify this image, add <center> </center> tags around the entire code. It should look like this: <center><Instagram embed code></center>
Group like images together to promote your brand. Aesthetically, your feed will come off as coherent and identifiable. Logistically, your feed will promote your brand's community. Using a plugin like Intagrate can group Instagram feeds by hashtag so your social networking may continue outside of Instagram.
Here is a handy round-up of the top Instagram WordPress plugins you can use.
Embedding an Instagram feed on your site can be a painless process. Try any of the methods above to really make your website stand out while you grow your brand. What method are you using? Let us know in the comments below.
Automatically Publish Instagram Media to WordPress
Intagrate is the best WordPress Instagram plugin for posting Instagram media to WordPress.