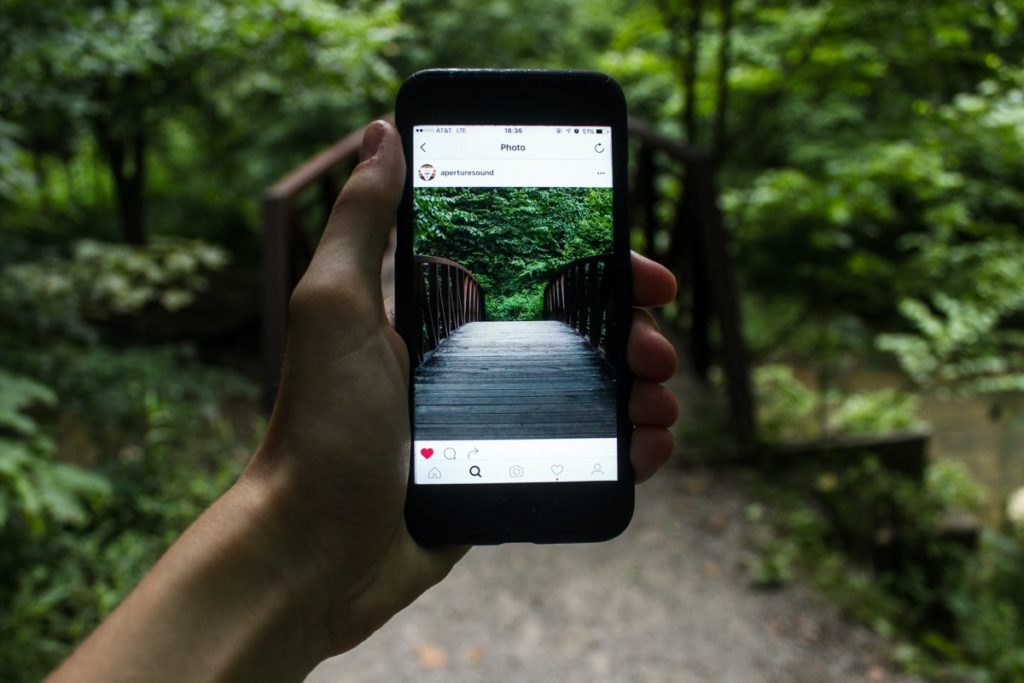 Instagram tags are a well-known tool that many users apply to their posts. It has become commonplace to see a #photooftheday or #love, and – as you probably guessed – an Instagram tag template takes advantage of these same little gems of information.
Automatically Publish Instagram Media to WordPress
Intagrate is the best WordPress Instagram plugin for posting Instagram media to WordPress.
Contents
What are Instagram tag templates?
What are Instagram template tags?
Instagram tag template png
Where to Get Free Instagram templates?
Finding an Instagram tag template for photoshop
How to make your Instagram profile look perfect?
How to hide hashtags on Instagram?
What are Instagram tag templates?
An Instagram tag template is a little piece of computer code that takes the place of a much longer string of tags. For example, our iPhone users out there may have taken advantage of the text replacement feature in Messages to do things like turning "lol" into "Laugh Out Loud!"
But in the case of Instagram tag templates, we're turning <?php food_post_template(); ?> into:
#food #foodpics #picsoffood# #foodie #cravinfood #eatmorefood #freshfruit #freshveggies #colorfulfood #freshberries #healthyfoods #leanmeats #cleaneats #eatdinner #eatwell
It may seem a little daunting to look at the format of the tag template, but never fear, we'll break it down in a moment.
Back to top
What are Instagram template tags?
Now that we understand a tag template let's switch things up and talk about template tags. Template tags are a feature provided by the Intagrate plugin that connects to your WordPress site to pull information from your Instagram posts and apply them to your website.
The Intagrate template tags make referencing Instagram information much easier than using the typical PHP code we see above. Instead of having to remember lots of question marks and parentheses, all you have to remember is a little %.
With the Instagram template tags, a double percent sign (%%) is used before and after any reference. The nice thing is that instead of having to remember some long function names, the tags are simple references like %%image%% or %%caption%%. These template tags can then be used to create a customized website post that pulls the image, caption, tags, etc. from your Instagram account.
There are dozens of template tags that can be implemented to create a website or blog post that is truly unique to your style. For a full list of the available template tags, see Intagrate's template tag documentation.
Now that you know what a template tag is, head over to the Plugins tab of your WordPress site, search for Intagrate, and download it. Setup basically involves entering your Instagram login information, and you're off to the races!
What to look for in an Instagram tag template
The next question we need to look into is, "How do I make my tag templates look good?" This simple and highly customizable method of creating web posts from Instagram posts won't do much good if the post turns our a jumbled mess, so we need some key elements to look for in an Instagram tag template.
First of all, your tag template needs to fit with the style of your site. For example, If you have a clean site that focuses on information and utilizes few colors, don't create an eyesore by crowding a bunch of pictures and videos from one post together.
Do you want to incorporate your Instagram posts into the main blog page, or have a separate page that serves as just a photo gallery? The danger of increased customization is that it is easier to create jumbled messes.
The next thing we should think about is the parts of your Instagram post that you are bringing over to your site. As mentioned above, if you want to pull your Instagram photos to your site to create a photo gallery, it wouldn't be helpful to retrieve the hashtags and comments as well.
On the other hand, if you wanted to let your Instagram posts serve as your site's blog, this would eliminate having to enter the same information in two different mediums. In this case, you would want to include comments, captions, etc.
Back to top
Instagram tag template png
Let's talk a little about Instagram content itself. After all, what good is retrieving all your Instagram photos if you hate your Instagram photos? Luckily, there are many tools out there to help you make beautiful Instagram posts.
The wide world of the web has many resources for Instagram posts. One of the most useful resources out there is the template png. A png, or Portable Network Graphic file, is simply a type of picture file. Similar to a jpg, it usually has better resolution, but is often a larger file size. A quick search will tell you that, not only are there plenty of png's out there, but there are lots of png's that are made to be edited into an Instagram post.
The idea behind these picture templates is simple; the png provides a spiffy looking border, an inspirational quote, or a themed style with a transparent section. Then, a picture manipulation software of your choice is used to put the png over your desired photo.
Once everything is arranged, the image is condensed into one single file and uploaded to your very professional and stylish Instagram account.
While it may take a little extra work, the benefits of a popular, branded Instagram page far outweigh the effort.
Back to top
Where to Get Free Instagram templates?
Now that we know what an Instagram template is, where can we find them? As stated above, there are plenty of resources out there, but let's talk about some of the best places to browse and download templates.
Envato Elements is a new site that offers media of all sorts. Not only can you find pictures, but also videos, music, and sound effects, and, of course, a very wide selection of Instagram templates. The format varies but is mostly a combination of png and psd files (which we will discuss in a moment).
Pngtree is a bit more focused. It offers strictly png images and templates. This restriction could be an advantage, though, as they offer a wide variety of png templates that would be useful for an Instagram post. Plus, png images are usually a better quality overall, and high-quality posts attract a much wider audience.
This is a great resource for budding Instagrammers because it not only offers a nice selection of templates, but it also supplies several articles and resources regarding template usage and general tips for setting up a successful Instagram page. This would be a great place to start if you are looking for some more in-depth information.
Leah runs a great little blog with tips about travel, style, family, and – you guessed it – Instagram. She has a nice selection of templates, and she also takes requests if you are looking for something a little more specific. It might be incredibly beneficial to have someone who can create custom templates for your account.
This is a fun little site with an eclectic mix of templates, financial advice, funny stuff, and boredom killing pranks, but while you're killing some time reading about sarcastic quotes for your boss, don't miss the decent collection of free Instagram templates.
Back to top
Finding an Instagram tag template for photoshop
As promised, we're circling back to the PSD Instagram templates. A PSD file is a photoshop program file, so it should be no surprise that you would need Adobe Photoshop to use them. However, the power of Photoshop cannot be understated.
There is almost no limit to the things you can do with Photoshop and the Instagram templates that are out there. There are plenty of great resources out there with high-quality PSD templates. Take a look at some of the resources below:
This is a pretty expansive resource with a large number of template packs. You do have to sign up for a membership, but the plethora of templates and resources make the sign-up hassle worth it. Just think of all the time it would save you in the long run.
This is a great resource for free PSD templates (as you may have guessed from the site title). There are plenty of links to different pages, packs, etc., and not only is there a wide variety, but they are well organized for you.
Here's a nice little collection of 10 free templates. If you don't like these, though, don't worry. There are also plenty of links to other collections as well. It's important to pick templates that match your style and brand voice.
If you want more than just free templates, this is the site for you. In addition to several quality templates, Web Design Library has a lot of information on the hows and whys of Instagram templates. If you wanted more than what you got from this article, this would be a great place to go.
Back to top
How to make your Instagram profile look perfect?
Now that we have some great templates to really make your profile shine, let's talk about the rest of your profile and see what we can do to really round out your Instagram presence.
1. Make sure your username is recognizable
Your username should be something that relates directly to your profile. Try to make it something obvious, like your business name or something closely related. If you have a company that makes office supplies, your username should not be misskittyfantastico. Instead, try something relevant like PencilPushers.
2. Make your business name recognizable
Similarly, make sure your business name – the name listed below your username in the settings menu – is your actual business name.
3. Set your profile to public
It doesn't matter if your username and profile name are perfect, it isn't going to do much good if your profile isn't listed in any searches. Make sure your account is publicly accessible.
4. Maximize your bio
The bio field is displayed just below your profile photo. It holds a maximum of 150 characters, and the importance of these characters cannot be overstated. Think of keywords that represent your brand and your values. Feel free to go through plenty of drafts to find the perfect blend of information and personality to make your profile shine!
5. Use your logo for your profile photo
If you're creating a profile for your business, consider using your business logo as the profile picture. You want something instantly recognizable that stands out with your brand. If not your logo, you could also look at a product photo that prominently features your product.
Either way, make sure users can recognize it at a glance. Just remember that the profile photos are small and can't be expanded. Your logo should be easily identifiable.
Back to top
How to hide hashtags on Instagram?
The last thing we will look at today is how to manage your hashtags.
Hashtags are quite possibly the most ubiquitous part of Instagram. Instagram started it, but now we see hashtags like #feelthelove all over the internet. While they may be extremely common, though, it can be difficult to use them without cluttering your profile. There are a few ways to hide them effectively.
Put the hashtags in your first comment
Rather than cluttering the bottom of your Instagram posts with a smattering of hashtags, keep your post clean and wait until after posting. Then, you can place all your desired hashtags in the first comment. This keeps them present but separated from the main post, which creates a better visual appeal.
If you do this, make sure you post that first comment right away, so your post doesn't get lost in the noise.
Use the dot method
Another tried and true method is the "dot" method. This is accomplished by adding several new lines with just one period on each line. Add at least five lines with periods, then on the next line, add your hashtags. This places a "read more" style link at the end of the post rather than a list of hashtags.
This is a popular option that can keep your post feeling more organic, rather than having one stuffed with hashtags.
Now that you have the basics of templates down go out there, make some beautiful Instagram content, and wow your audience. What templates do you use? Let us know in the comments below.
Automatically Publish Instagram Media to WordPress
Intagrate is the best WordPress Instagram plugin for posting Instagram media to WordPress.